GMP compliance
GMP is the abbreviation for Good Manufacturing Practice. Defined more precisely, it can be expressed as "controlling activities that manufacturers of pharmaceutical products should make every effort to adhere to, in order to manufacture safe pharmaceutical products continuously to enable patients to use the drugs safely and securely."
Our support for GMP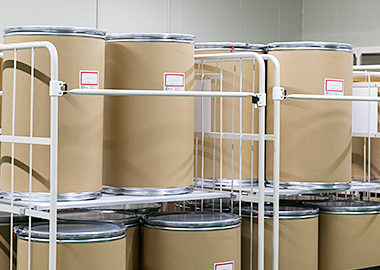 We have two factory buildings with a history which is in compliance with GMP. We also have extensive past experience in obtaining FDA approval. We operate our day-to-day activities under the management system in accordance with the various regulations such as GMP, ICH and PIC/S guidelines of each country as can be seen in the above diagram. In addition, from procurement of the raw materials, stocking, manufacturing of APIs through to shipment, each department also cooperates with all others to manufacture one single product (see diagram below). In the manufacturing department and quality control department, we manufacture and test precisely based on the instruction and recording manual. In the quality assurance department, we ensure that the product quality is verified by manufacturing and test records. In this way, each of the respective departments fully complies with the required GMP conditions.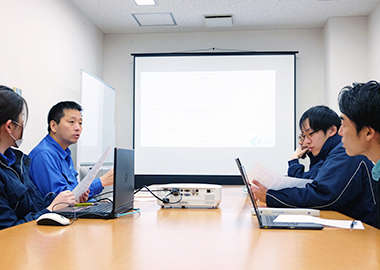 Inauguration of the reliability promotion group
We have put a great deal of effort into manufacturing and supplying high-quality products to contribute towards people's health. Our mission is to continue this approach for many years to come. In April 2017, we introduced an organisation entitled the "reliability promotion group" to support this engagement. Since then, we have performed a wide range of activities to further reinforce the delivery of high-quality products which have been assured to our clients and patients.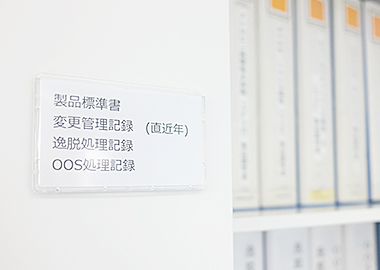 Status of the MF (Master File) registration
Atropine sulfate hydrate
Azosemide
Dobutamine hydrochloride
Timiperone
Levocabastine hydrochloride
Nafamostat mesilate
Nipradilol
Propericiazine
Zotepine
(as of 1st January 2018)
CONTACT
Contact us / request documents
Please feel free to send us your enquiry concerning our products and services.