BUSINESS OVERVIEW
Our business
/ Katsura Chemical Quality
Katsura Chemical was founded in 1948 as a manufacturer of APIs in Japan. We set ourselves the long-term target to become a leading Global Niche API manufacturing company which manufactures products ensuring the highest level of Katsura Chemical Quality.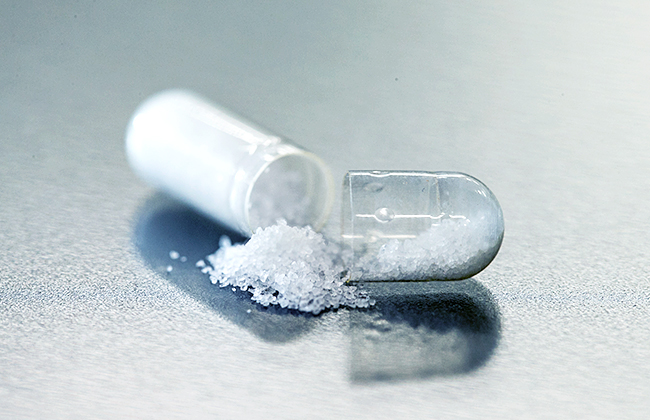 Product information
For almost 70 years, we have been producing more than 100 different types of APIs and chemicals. You can find details of our current and previous products from the link below.
Manufacturing APIs

Under the strict conditions of Good Manufacturing Practices (GMP), we produce APIs on various scales.

Custom synthesis

We are entrusted with processes such as purification of various compounds and custom synthesis of investigational drugs and preclinical candidates, etc.

What is an API?

Active Pharmaceutical Ingredient (API) is the raw material for manufacturing pharmaceuticals, chemicals and cosmetics. We specialize in manufacturing APIs for pharmaceuticals.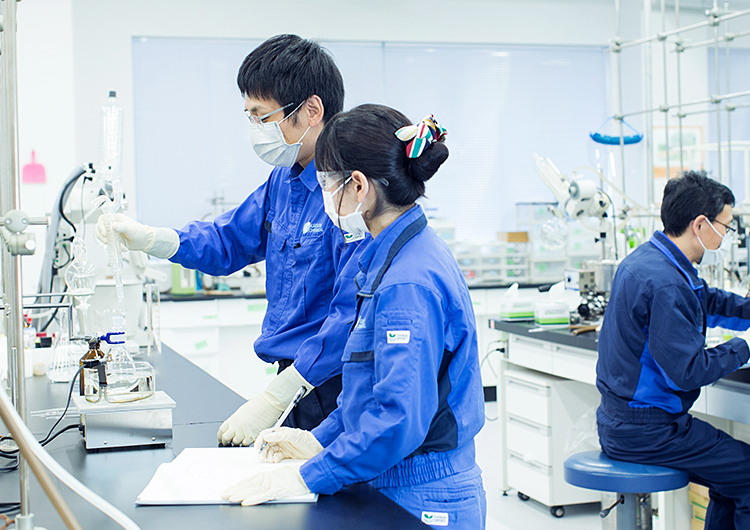 Continually embracing new challenges
As a reliable manufacturer of drug substances, we supply high-quality APIs sustainably at reasonable prices. But we want to achieve more than this and are prepared to go the extra mile.
We strive to supply high-quality APIs for our clients while providing the highest standards of service which includes quality assurance for safe use, regulatory compliance and technical information that meets the needs of our clients. We express this approach by using the term "Katsura Chemical Quality", and we commit ourselves by responding to all our work with due regard to Katsura Chemical Quality.
"Supplying high-quality APIs for our clients while providing the highest standards of service", we believe that this attitude can help to solve our clients' problems and that we can continue to be a reliable and trusted partner in the long term instead of merely being an API supplier. We continuously work towards improving our Katsura Chemical Quality for the benefit of our clients.
CONTACT
Contact us / request documents
Please feel free to send us your enquiry concerning our products and services.