PRODUCT PORTFOLIO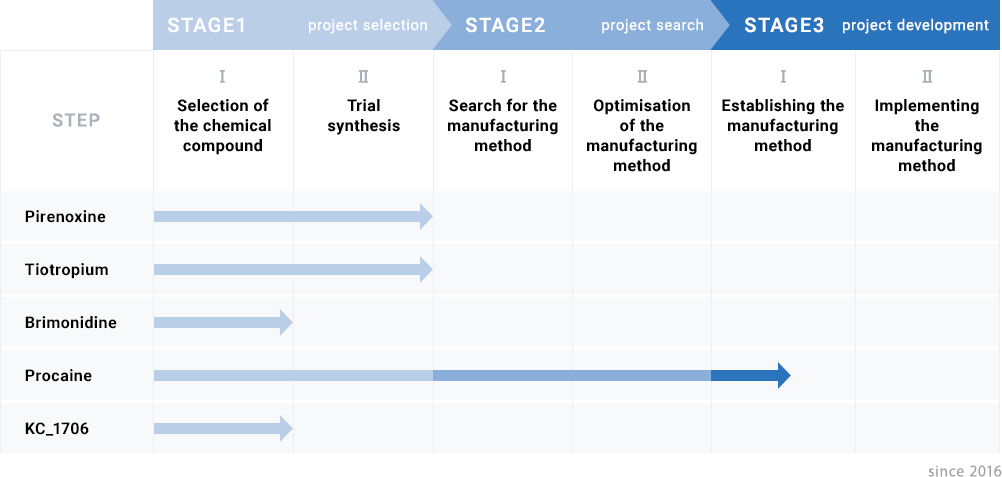 We are continuously committed to the development of new products. Using information on market and technology that we obtain from our own network, we decide on a new product that can become a project API and engage in the development of that project. The project is managed by categorising stages depending on its progress, and each department works together to achieve an efficient product development.
ACHIEVEMENT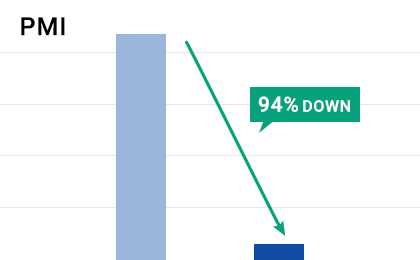 In our laboratory, not only do we deal with developing new products, we also work towards improving the current manufacturing method. In the environment which requires all manufacturers to minimise the environmental impact, we continually review the manufacturing method of our products to be able to manufacture high-quality API with a lower environmental impact. In the drawing on the left, you can see a recent example of the improvement of the manufacturing method of our products. We succeeded in achieving a 94% decrease in the PMI (Process Mass Intensity), an index of the ratio of the total mass of materials required to produce one kilogram of the isolated product, compared to that used in a conventional method. This shows that the environmental impact can be minimised by using the improved method which, in turn, results in a reduction of waste substances.
PROCESS ANALYTICAL TECHNOLOGY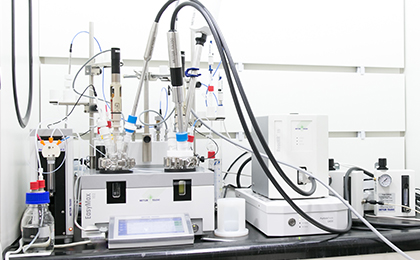 PAT is the abbreviation for Process Analytical Technology. Since 2017, we have been installing different types of PAT-related equipment in order to collect and analyse numerous accurate experimental data efficiently and scientifically.
CONTACT
Contact us / request documents
Please feel free to send us your enquiry concerning our products and services.